Memorable
Historical Events
Below are listed some significant historic events of the last 30 years, most events from this list found their way into radio broadcasts and headlines of various newspapers around the world.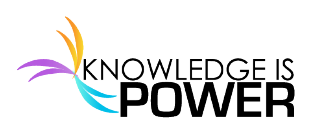 Please keep in mind that these events are not necessarily the most important news of the past 30 years, although some events did actually change the world as a consequence.
In the compiling of this list of events, we found 'somewhat perplexing' that bad news prevailed. We have decided to leave it to the psychologists to explain why unforeseen good news seems to be less memorable than that of unfortunate news and tragic events.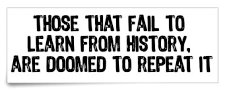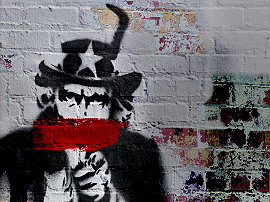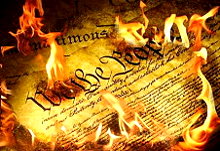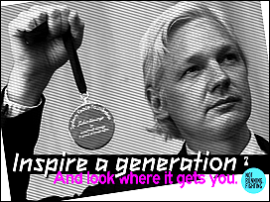 The Julian Assange Story!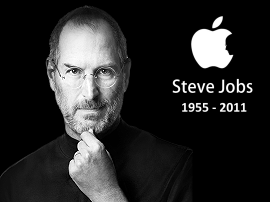 The Steve Jobs Story!
Ancient History
"Long before recorded history mankind had found lumps of metal and hammered it into useful shapes. However, at some unknown time in early Mesopotamia the ability to purify metal from ore, then smelt and form it using heat, unearthed a new world of tools. Rocks rich in copper, tin, and lead could now be more readily used and they came into demand.
Sometime around 6000 BCE copper smelting became common, which later lead to uncovering the secrets of bronze and iron smelting. Better tools, such as plows and scythes, as well as weapons and armour revolutionized society at every level and time."
Metal Working
"The inhabitants of the Indus Valley Civilization (3000-1500 BC, Mature Period 2600-1900 BC) developed a sophisticated system of standardization (Mathematical System), using weights and measures, evident by the excavations made at the Indus valley sites. This technical standardization enabled gauging devices to be effectively used in angular measurement and measurement for construction.
Calibration was also found in measuring devices along with multiple subdivisions."
Mathematical System
"The world's first recorded chemist is considered to be a woman named Tapputi, a perfume maker who was mentioned in a cuneiform tablet from the second millennium BC in Mesopotamia. She distilled flowers, oil, and calamus with other aromatics then filtered and put them back in the still several times.
Recently, archaeologists have uncovered what are believed to be the world's oldest perfumes in Pyrgos, Cyprus. The perfumes date back more than 4,000 years. The perfumes were discovered in an ancient perfumery. At least 60 stills, mixing bowls, funnels and perfume bottles were found in the 43,000-square-foot (4,000 m2) factory. Four of the perfumes have been re-created from residues found at the site."
Chemistry
"The seeder plow, invented by the Mesopotamian, was a major technological achievement. It revolutionized agriculture by carrying out the tasks of seeding and ploughing simultaneously. Seed was dropped down the middle funnel into the furrow that the plow created. The ancient Mesopotamian believed that the god Enlil created the seeder plow and that the image of the plow could also be seen in the stars. They discovered that by observing the movements of celestial bodies they could measure time, which was key for planting crops.
Their astronomical observations still aid today's scientists."
Farming Tools