About Us

COSMICSOLUTIONS

COSMICSOLUTIONS is a Canberra based business devoted to a healthy, productive and socially responsible workplace. Commencing in 2001, cosmicsolutions has developed a loyal customer base, based on personal support and a willingness to look after clients that may not fully understand the ins and outs of the IT Industry.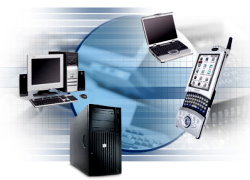 Business Network Support
Our core clients are small office/home office [SOHO], and small to medium size organisations. These clients are large enough to require sophisticated computer solutions but not the IT department to maintain them. We can design, build and maintain a network specifically for your business requirements - With a strong focus on securing your company files.

Computer networking services are not complete without considering the security implications and business processes that communicate with your critical company files.

COSMICSOLUTIONS specialise in network security, business server support, network installation for small business, maintain existing business servers, network installation for home office, onsite computer repairs, and much more! All Our Available Services Here!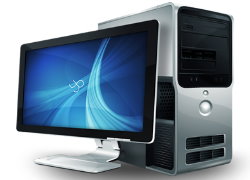 Home Computer Support
There are some activities that require specialist equipment or can be quite time consuming and are best carried out in our fully equipped workshop. COSMICSOLUTIONS use the latest software and techniques to remove viruses and spyware from your computer - We can even give you tips on strengthening your PC's defences against further attacks.

If you have a hard drive crash and need to recover the data, we can help by extracting the data from the failed hard drive and copy it over to a new hard drive, or burn it to a CD.

Ever get the feeling you are not the only person using your wireless network? COSMICSOLUTIONS can setup wireless networks or help secure your current wireless network. Do not risk having an unsecured wireless connection! All Our Available Services Here!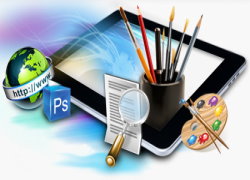 Business Website Design
We can provide an economical solution for small businesses to have an internet presence. Creating your business website is a partnership - We will listen to your ideas and expectations then present you with a website that fits your budget, timeframe and tastes whilst being considerate of the type of clients you want to attract and what they will expect.

COSMICSOLUTIONS can design and build your business website and enable you to control the content, or if you prefer we can update it for you. We are friendly, honest, supportive, and talented web resourceful people - Ready to work with you!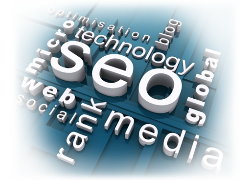 Website Marketing & SEO
Without the appropriate marketing or promotion of your website and services on the internet you cannot really expect to receive new business from the internet. Our experienced team are certainly capable of promoting your brand or services using the many marketing platforms that have proven beneficial and very successful for providing search engine optimisation.

Without these marketing efforts, just having a website on the internet is much like advertising on a billboard in the desert.
Our aim is to reduce the cost and complexity of Information Technology for small to medium size businesses. We employ a highly talented team of technical consultants who provide a single point of contact for your support requirements. We will help you design and implement an IT plan, provide support and maintenance, and keep you informed of technological changes that affect your business.
Our

Mission

Our mission is to reduce the cost and complexity of IT for small to medium size businesses.

By evaluating your current environment we can recommend and implement reasonable, effective networking solutions for growing small to medium size businesses - Without the Distended Billing Statements!
Planning is the key to success - By planning your Information Technology Solutions your goals will be reached, thus allowing your business reliability to improve.
Provide

Feedback

Please provide us with your feedback, we are always looking to improve our website and services,
All genuine comments and suggestions are most certainly appreciated.